This year is Avistone's 10-year anniversary, and we want to thank each of our investors for the confidence placed in us to deliver returns above industry benchmarks.
We are proud to say that Avistone has weathered the volatility of the past three years quite well having completed the sale of all our industrial properties at top of the market pricing. Today, Avistone is well positioned to take advantage of lucrative opportunities in the next downturn.
As we head into 2023, we are optimistic that we may be nearing the bottom of a market cycle within the next 12 months presenting the most compelling investment opportunities that we have seen in the decade.
Avistone's Performance to Date*
Since our inception in 2013, Avistone has operated a multi-tenant (flex) industrial platform, and more recently added a hospitality platform to capture opportunities arising from the Covid-19 pandemic and recent boom in the travel market. To date, we have acquired and sold 24 flex industrial properties and three hotels representing more than 4 million square feet of space in California, Georgia, Ohio, Texas, Virginia, and Florida.
---
4.1 MILLION SQ FT
In Acquisitions
19.01%
Weighted Internal Rate of Return
3.38 YEARS
Weighted Hold Period
24
Full Cycle Investments
1.55%
Weighted Investment Multiple
8.19%
Weighted Yearly Distribution Yield
---
Near-Term Headwinds and Opportunities
Being longer-term bullish does not mean we don't take a hard-nosed view of reality. We expect the next several months to be challenging, with recessionary conditions in certain sectors getting worse before they get better. However, history shows that contrarian investors that "buy the dip" most often get rewarded when the markets stabilize. To fight inflation, the Federal Reserve has raised the Fed Funds rate to 4.5%, with predictions of a 5% rate by mid-year. While we believe the rate of increase of inflation has now slowed, at least in the near-term, we expect higher inflation and interest rates to continue for the foreseeable future than those in the recent past.
While no asset class is immune from inflationary pressures and increasing interest rates, we believe historically, income-producing real estate assets have proven to be one of best hedges against inflation, while providing wealth protection and increasing income over time.
Over the next year, we believe the key to finding and realizing the best investment opportunities will go to those with liquidity, strong creditworthiness, the ability to act quickly and to borrow at rates considerably higher than only 12-months prior. Longer term, when rates decline, refinancing opportunities will enhance cash distributions and increase overall returns.
---
Industrial Properties – Now is the Time to Buy
Over the last few years, Avistone has been a seller of flex industrial properties. We have not acquired a new flex industrial property since February of 2021. In our opinion, market prices were over-heated and the risk/return proposition did not meet our high standards. We patiently watched from the sidelines as historically low interest rates and insatiable investor demand resulted in exceedingly high prices for flex industrial properties.
At the same time, the extraordinarily high cost of construction due to material shortages kept nearly all multi-tenant industrial development at bay. The vast majority of new industrial development during this period was large space of at least 50,000 square feet; in contrast, the average tenant size of our nearly 4 million square foot flex industrial portfolio was 6,000 square feet.
Over the last several months, the investment market has changed abruptly and dramatically as interest rates have risen from the mid-3% range to over 6% for flex industrial space. Interest rate increases and the threat of a slowing economy have cooled the investment market resulting in reduced prices. Because of this, we are currently seeing cap rates for flex industrial properties in the 6% to 7% range, while tenant demand, occupancy, lease rates, and market dynamics remain healthy. We believe this gives us the opportunity to, once again, acquire industrial properties with attractive yields, inflation protection and the opportunity for capital appreication.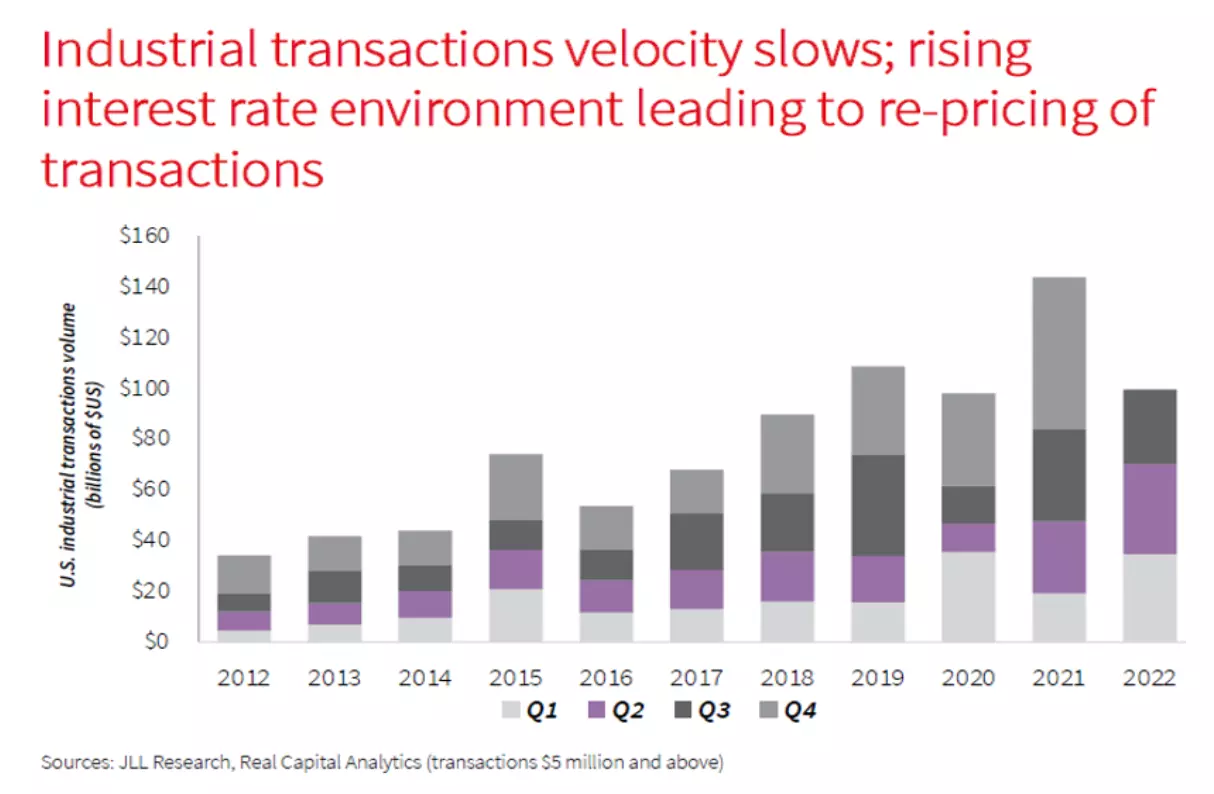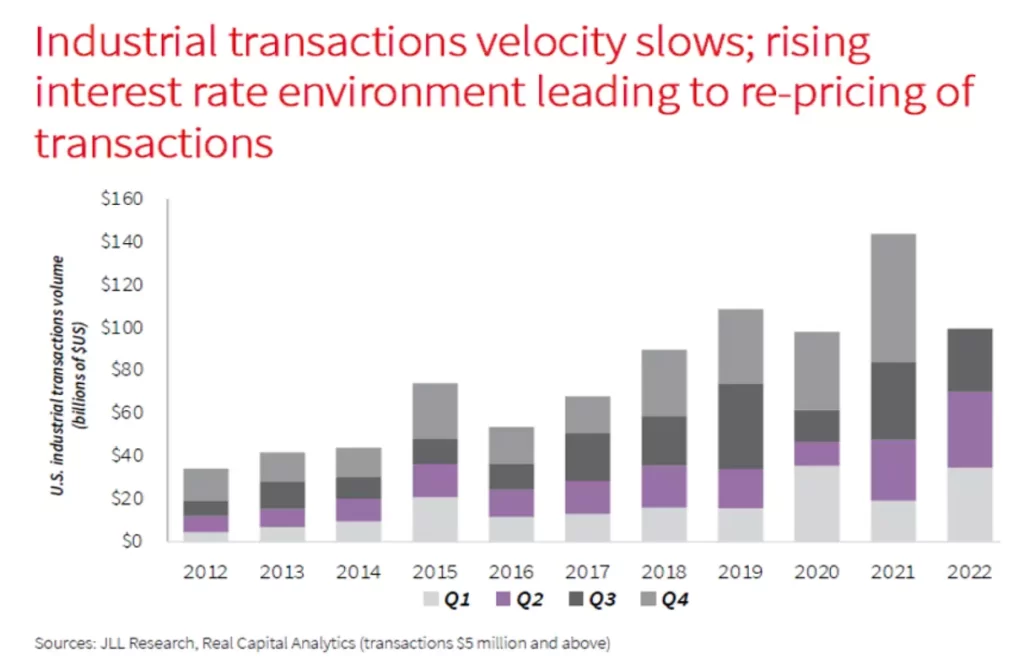 Today, we believe that the combination of reduced prices, relatively high interest rates, high occupancy, as well as an under-supply of new space has potentially given us an exceptional buying opportunity in the flex industrial space. We are currently seeing buying opportunities that offer the yield and value our clients have come to expect.
We are optimistic that 2023 will be another busy and productive year for the Avistone team. We greatly appreciate your ongoing loyalty, support and confidence in our ability to bring you high quality and expertly managed investments. We will continue to work hard to earn your business and trust, and to ensure your experience with us remains positive and profitable.