A recent report in the Wall Street Journal confirms that America is making a strong comeback in the manufacturing industry, with record-breaking spending on factory and manufacturing construction. This growth in manufacturing is fueled by green-energy incentives, concerns about foreign supply chains, and the belief of many experts that it is here to stay. This resurgence has the potential to positively impact a range of industries, including the commercial property market and, in particular, the multi-tenant industrial sector also known as flex industrial.
The multi-tenant industrial sector is an attractive option for light manufacturing companies of all sizes, as it features rentable units that can be configured to meet a wide range of tenant needs. What's more, multi-tenant projects are designed to offer a variety of spaces and lease terms to accommodate the requirements of various tenants. These projects can include a mix of light manufacturing with last-mile distribution, e-commerce, medical testing, robotics, and office space, allowing tenants to adapt the space to their unique needs and production processes.
The flexibility and adaptability of tenant space can be particularly appealing to manufacturing companies that require specialized equipment or workflows as they can customize the space to meet their specific needs. With more products being produced domestically, there will also be an increased demand for storage and distribution facilities to move those products to market. Flex industrial projects can provide this type of space by offering a range of options for tenants that require:


The return of manufacturing to the United States could also lead to increased innovation and investment in scalable engineering technology to improve manufacturing processes and increase efficiency. This would effectively drive demand for industrial spaces that can accommodate this technology, such as those that offer high ceilings, large floorplates, and ample power and data infrastructure, allowing tenants to operate at peak efficiency.
Moreover, as companies increasingly prioritize sustainability and environmental responsibility in their operations, there will be a greater need for sustainable and energy-efficient light manufacturing spaces. Multi-tenant industrial projects can offer this type of space, with developers incorporating sustainable design elements into their projects to reduce energy consumption and minimize environmental impact. These sustainable features may include solar panels, green roofs, and energy-efficient HVAC systems.
Investing in multi-tenant industrial properties may offer an attractive means for investors to capitalize on the regrowth of manufacturing in the U.S. Construction spending related to manufacturing reached $108 billion in 20221, up from $75.4 billion in 2020 and is only expected to increase and confidence continues to be restored in the construction industry after the uncertainties of the pandemic.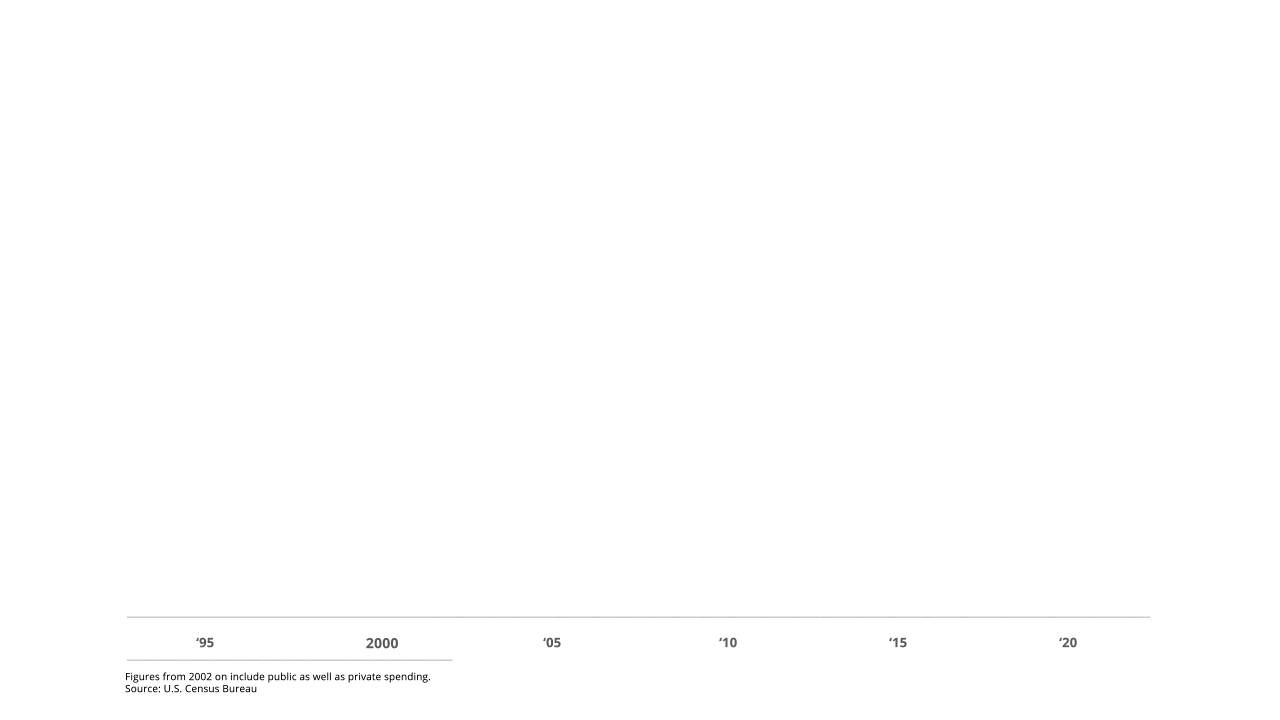 This projected spending does not include the effects that increased manufacturing will have on the expected continued growth of e-commerce and online retail, and the limited availability of warehouse space in many areas in major metropolitan markets. Additionally, supply chain issues from the pandemic have significantly increased the focus on domestic manufacturing, and recent government spending on infrastructure and renewable energy have furthered the emphasis on U.S. manufacturing and construction. Developers and contractors are investing heavier than ever in new technologies to drive efficiency, which is expected to boost profit, reduce costs, and streamline operations with exciting digital innovations.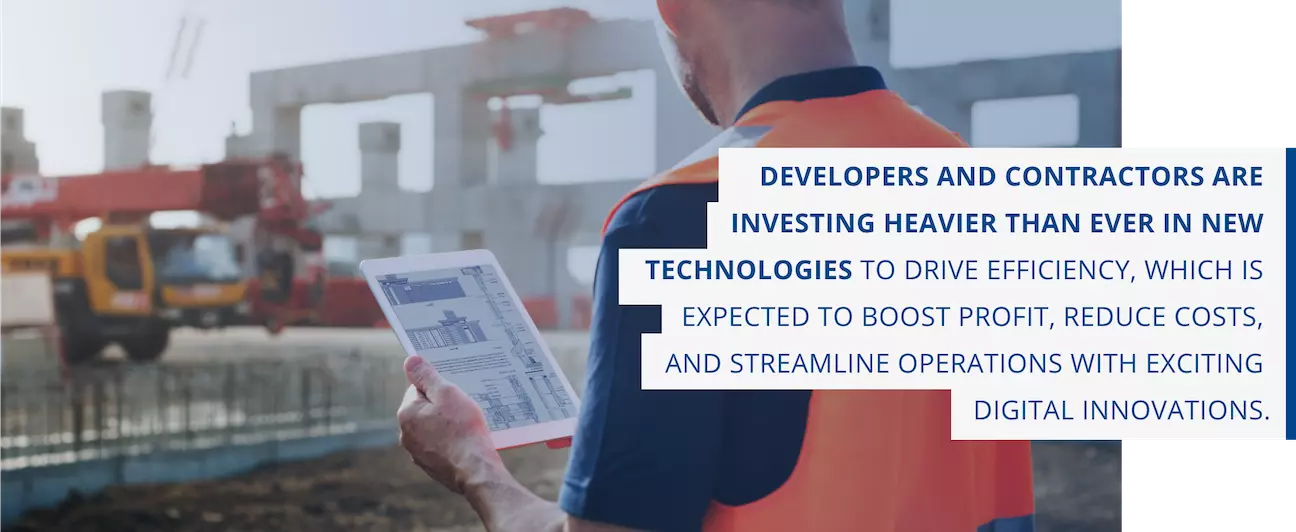 The return of manufacturing to the United States has the potential to positively impact the multi-tenant industrial sector in numerous ways. The increased demand for manufacturing space, warehousing and distribution facilities, and industrial technology will drive stronger demand for multi-tenant industrial projects, which can effectively accommodate a range of tenant needs and production processes. Additionally, the increased focus on sustainability and environmental responsibility will create substantial demand for energy-efficient and sustainable industrial spaces, which multi-tenant industrial projects can offer through innovative design and construction techniques. As manufacturing continues to return to the United States, the multi-tenant industrial sector is well poised to benefit. Investors should consider exploring this sector as a viable option for their investment portfolios, given the projected growth of e-commerce and the increased focus on sustainability, multi-tenant industrial properties are poised to see significant growth in the coming years.
With over 160 years of combined industry experience among our executive team, we are confident in our ability to identify, acquire, and operate properties that deliver our investors attractive yields and a strong total return, with relatively low risk. Contact us today to learn more about our investment opportunities.